Last week saw the release of iOS 11, and with it, the release of OmniGraffle 3.2 for iOS. The release was a major update with brand new functionality for OmniGraffle featuring Drag and Drop in different areas of the app, as well as integration with the new Files app.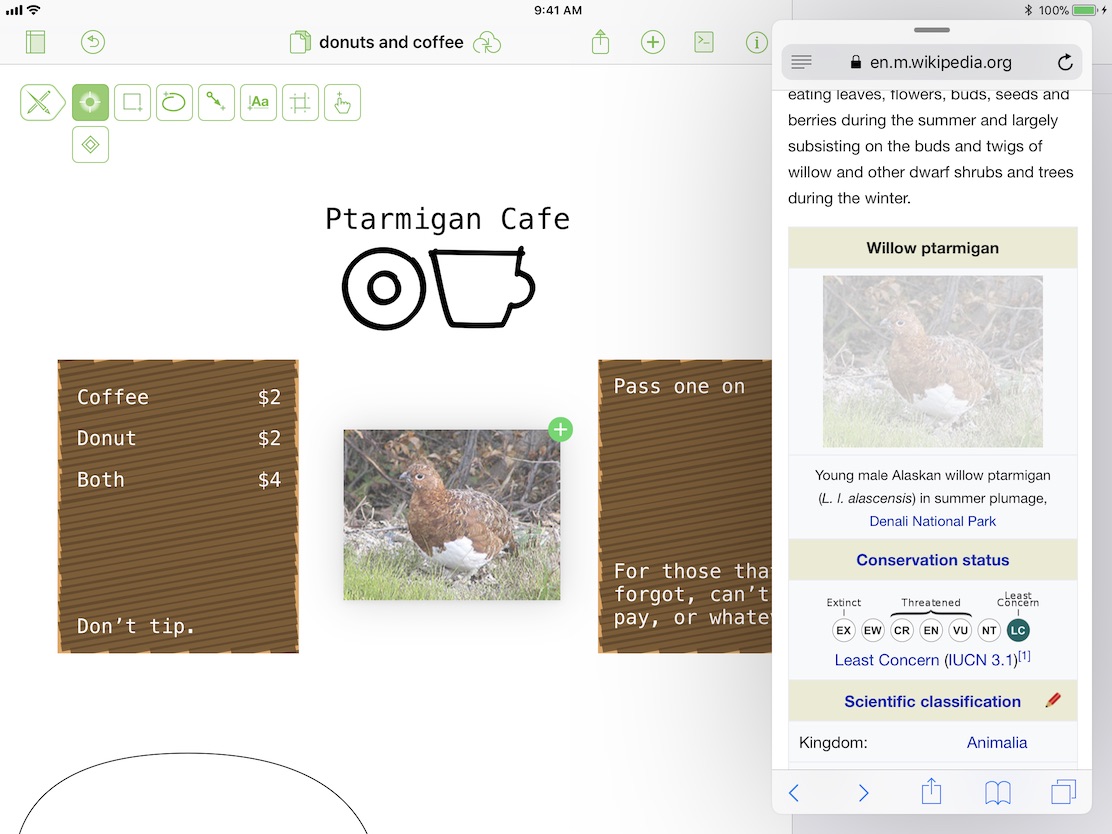 Here's the new stuff. For full release notes, head here.
Drag and Drop Content to OmniGraffle — Quickly add to an OmniGraffle document by dragging content from another app to OmniGraffle's Canvas or Navigation Sidebar. Drop images or text on the Sidebar to position them exactly in the object hierarchy or on the canvas to position them just right visually.
Drag from the Canvas — Quickly share graphics with others by lifting a selection directly from the OmniGraffle canvas and dropping on another canvas, a separate OmniGraffle document, or a different app altogether!
Drag from the Navigation Sidebar — OmniGraffle supports dragging content from the Navigation Sidebar: Pick up canvases, layers, or individual objects to rearrange them in the sidebar list or drag them to another app. Drag a canvas to the Photos app to quickly export an image of that canvas or drag a layer to the Mail app and the objects on that layer are shared with a transparent background. You can drag a selection of objects to share just those shapes and if you share an artboard object then the objects above the artboard are included.
Drag and Drop in the Document Picker — The Document Picker supports Drag and Drop to make document management even easier. Drag files in to quickly import them, drag them out to copy them elsewhere, or pick up a group of documents and add them to a folder in the Document Browser to keep all your projects organized.
Files App Integration — Local OmniGraffle documents appear in the "On My iPad" section of the Files app and OmniGraffle documents in iCloud can be opened in place for editing.