Got an idea for a project, but need the right visual tools to bring it to life? OmniGraffle ships with a great selection of built-in stencils for all sorts of projects, and you can also create your own. But if you could use a little external help or inspiration, swing by Stenciltown.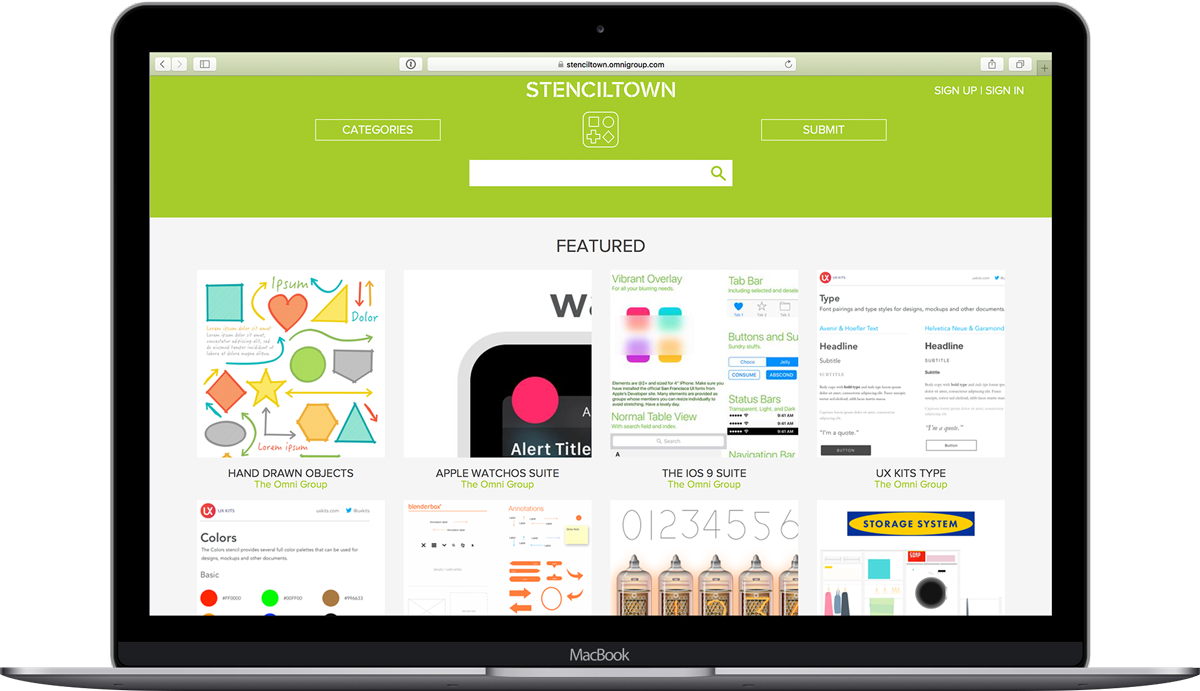 Stenciltown is a site where you can find a variety of new stencils for all kinds of projects, many of them created by other OmniGraffle users. There's a watchOS Suite for designing the next great wrist-able app, a Modern Landscape for realizing your next great living room, Flowers for the right occasion, and Hand Drawn Objects for that human touch. Be sure to check out the categories menu (in the top left), there is surely something that can help help jumpstart your project.
If you're in the mood to inspire others, though, you can always submit your own stencils to the town. Simply sign up for an Omni ID and follow the submission instructions.
We hope Stenciltown can be a useful resource for our OmniGraffle community. As always, let us know what you think in the forums or on Twitter.