A few years ago, Fast Co Design did a story on Pop Chart Lab's design process. When we saw the word "OmniGraffle," our year was made. We love their stuff.
Pop Chart Lab create incredible pieces of art that cover a wide range of "things." Coffee, the History of Macintosh, the periodic table of elements, the migratory patterns of fresh princes, etc.
A significant amount of their infographics contain some sort of timeline, so we figured they might be willing to help us out with one of our most popular support questions: does Omni have a template to help create a simple timeline?
So we asked, and the fine folks at Pop Chart Lab agreed. We're mostly ready to show off the collaboration. We still need to split this off into additional stencils to make it extensible and … draggable, but it's a set of three beautiful timelines to get started.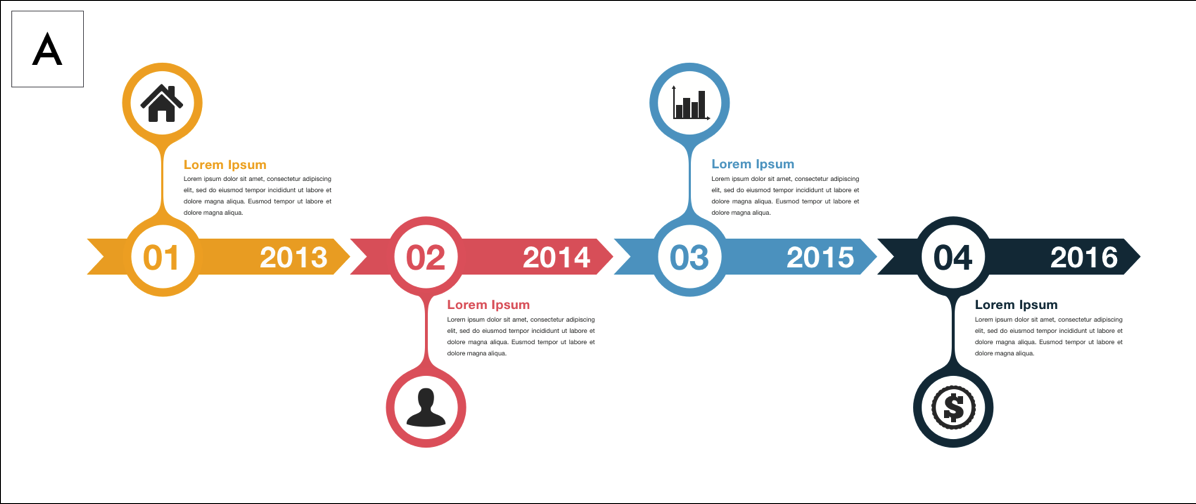 You can download the Graffle file here, and we intend to have something downloadable from Stenciltown shortly. (But feel free to riff off of the three timelines and publish your work!)